I'd like to wish all my friends in the USA a very happy Thanksgiving.

I am thankful to know you all.

This photo was taken at Harvest festival at my church, which is our nearest thing to Thanksgiving. We enjoy a special meal of hot pot and apple pie to celebrate the harvest being gathered in.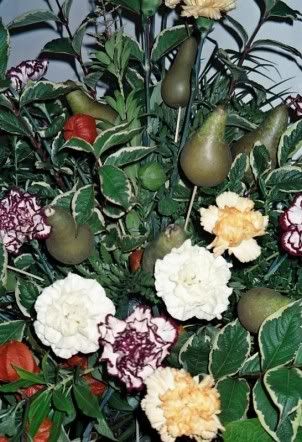 I hope you all have a lovely day!